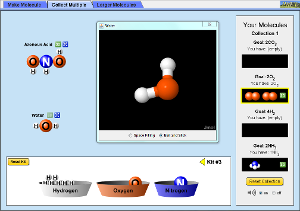 Last week, we made molecules using marshmallows and toothpicks. Today, you are going to make virtual molecules.
Make the molecules using the atoms provided and draw pictures of each on the worksheet you are given.
Here's the website:
Build a Molecule
It will take a couple minutes for the program to load. Make sure that you are using FireFox when using this program.
If you have any questions, please ask!
Mrs. Thorson